MISSOURI BIOTECHNOLOGY ASSOCIATION - WHAT WE DO
Missouri Biotechnology Association (MOBIO) is the only statewide membership group that speaks with one voice to advance and champion the life sciences in Jefferson City, across the state, and in Washington, D.C. MOBIO represents most extensive and broadest cross-section of life science organizations including businesses, higher education, medical research, start-ups, agri-science and related firms involved in research, development, and commercialization of the life sciences. MOBIO serves to connect, develop, and advance the state's bioscience community.
MOBIO members benefit from a strategic focus to support the enrichment and growth of the biosciences in Missouri through:
MOBIO connections make a difference, specializing in meaningful business-to-business engagements and bridging:
A network of diversified thought leaders
Business leaders with policymakers
Entrepreneurs with investors
Members to greater market potential
Members connect at regional, national, and international levels with science, education, and commercial networks to advance business and enrich the industry.
MOBIO is the catalyst, accelerating growth and leveraging high-value relationships for our vibrant life sciences community.
MOBIO advocates for Missouri's life sciences and technology sectors. Maintaining a sophisticated understanding of current dynamics, MOBIO serves as your trusted voice for bipartisan engagement and leadership within the Missouri State Capitol.
MOBIO forges meaningful relationships between public and private sector leaders to:

Defend companies large and small

Obtain and safeguard public investment

Secure state funding for Missouri's life science industry
The strength of MOBIO's collective voice consistently delivers a compelling message to advance pro-science, pro-business legislative policy.
MOBIO saves members real money, providing access to numerous partner organizations that offer significant discounts on relevant industry products and services.
R & D

Laboratory

Finance & Administration

Facilities & Operations

Communications & Data
All MOBIO members are entitled to preferred purchasing power. There is NO fee to participate.

MOBIO is proud to feature one of our members monthly. The Member Highlight is an opportunity to share information about your organization or learn about fellow members and their essential role in Missouri's life sciences community.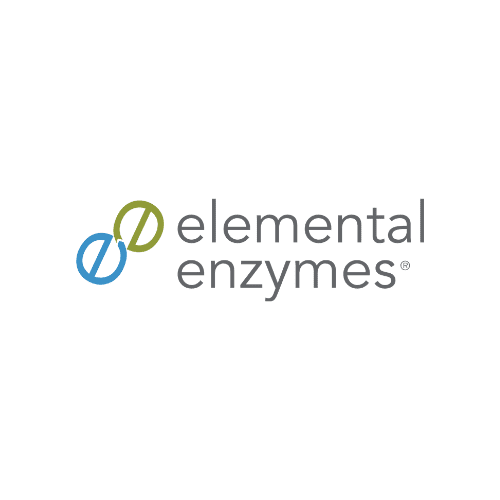 Elemental Enzymes spun out of University of Missouri in 2011, by Brian and Katie Thompson with the goal of creating stabilized enzymes. After proving enzymes could enhance agriculture and with the growing world population expected to surpass 9 billion by 2050, Elemental Enzymes has been committed to increasing food production by creating safe and sustainable Ag products for over 10 years.
The St. Louis based company's first in-market platform was VersaShield®, a process for the creation and stabilization of enzymes and peptides. This foundational technology launched Elemental Enzymes into the agriculture market, with a license to Bayer Crop Science in 2015. VersaShield technology also serves as a platform for other EE product's such as Helena's, Zypro.
Now Elemental Enzymes continues to grow and innovate focusing on new enzymes, peptides, and biochemical solutions. Recently, Elemental Enzymes partnered with Nutrien Ag Solutions for a biochemical peptide-based pesticide proven to treat Citrus Greening, a bacterial disease plaguing the Florida citrus industry. The targeted peptide increases yield and accelerates the recovery of trees infected with the pathogen that causes Citrus Greening. Together, the two companies will bring the novel solution to growers across North America in 2022.
As part of the company growth, Elemental Enzymes added a location in Melbourne, Australia, and expanded field trials in over 15 new countries. Elemental Enzymes is dedicated to bringing nutrient use efficiency enzymes, biochemical actives that help plants thrive under various abiotic stresses, and peptides that combat numerous bacterial and fungal pathogens to growers around the globe.
Employing 40 full-time staff, including 30 scientists and researchers, with 10 years scientific and field development behind it, Elemental Enzymes indeed has a bright future from Missouri to the world tackling todays and tomorrows agricultural needs.

MOBIO Breakthrough
Join us for MOBIO's Breakthrough of the Month series, where we explore Missouri's new and sometimes hidden biotech industry.
This is a FREE presentation open to those in the life-science community.
Discover how Sinclair Research's growing IND-enabling toxicology and safety pharmacology services are bringing more biopharmaceutical research programs to Missouri and creating new life sciences jobs in our region. During this time we will:
Introduce Sinclair Research, highlighting its history of innovative research and drivers of recent growth

Get a glimpse of our recent facility and service expansions

Discuss Sinclair's life sciences job creation in the region

Share why more companies are conducting their nonclinical research programs in Missouri
Presenters:
Andy Brown, Vice President of Commercial Operations
Ian Vanterpool, Vice President of Operations
George Kerrick, Director of Marketing
Wednesday, April 28, 12:00 - 12:45 PM, CDT via zoom