MISSOURI BIOTECHNOLOGY ASSOCIATION - WHAT WE DO
Missouri Biotechnology Association (MOBIO) is the only statewide membership group that speaks with one voice to advance and champion the life sciences in Jefferson City, across the state, and in Washington, D.C. MOBIO represents most extensive and broadest cross-section of life science organizations including businesses, higher education, medical research, start-ups, agri-science and related firms involved in research, development, and commercialization of the life sciences. MOBIO serves to connect, develop, and advance the state's bioscience community.
MOBIO members benefit from a strategic focus to support the enrichment and growth of the biosciences in Missouri through:
MOBIO connections make a difference, specializing in meaningful business-to-business engagements and bridging:
A network of diversified thought leaders
Business leaders with policymakers
Entrepreneurs with investors
Members to greater market potential
Members connect at regional, national, and international levels with science, education, and commercial networks to advance business and enrich the industry.
MOBIO is the catalyst, accelerating growth and leveraging high-value relationships for our vibrant life sciences community.
MOBIO advocates for Missouri's life sciences and technology sectors. Maintaining a sophisticated understanding of current dynamics, MOBIO serves as your trusted voice for bipartisan engagement and leadership within the Missouri State Capitol.
MOBIO forges meaningful relationships between public and private sector leaders to:

Defend companies large and small

Obtain and safeguard public investment

Secure state funding for Missouri's life science industry
The strength of MOBIO's collective voice consistently delivers a compelling message to advance pro-science, pro-business legislative policy.
MOBIO saves members real money, providing access to numerous partner organizations that offer significant discounts on relevant industry products and services.
R & D

Laboratory

Finance & Administration

Facilities & Operations

Communications & Data
All MOBIO members are entitled to preferred purchasing power. There is NO fee to participate.

ANiGENT: Intelligent Analytics
that Prevent Drug Diversion
Drug diversion is a significant problem in the United States.
Besides the enormous cost to the economy — about $72.5 billion lost[1]— medication theft in healthcare settings can have a huge impact on patient health. Studies have shown that drug diversion can affect patient health and recovery outcomes and increase their risk of transmitted diseases, such as hepatitis or HIV, through used syringes.
Unfortunately, most healthcare facilities do not realize the extent of the problem until an addicted employee has been found unconscious, caught in the act of diverting, or the organization has been fined by the Drug Enforcement Administration (DEA). Despite today's advances in technology, many hospitals do not have the capability to collect all data from various departments and analyze them. Detecting drug diversion is time consuming, difficult to pinpoint, and requires additional staff.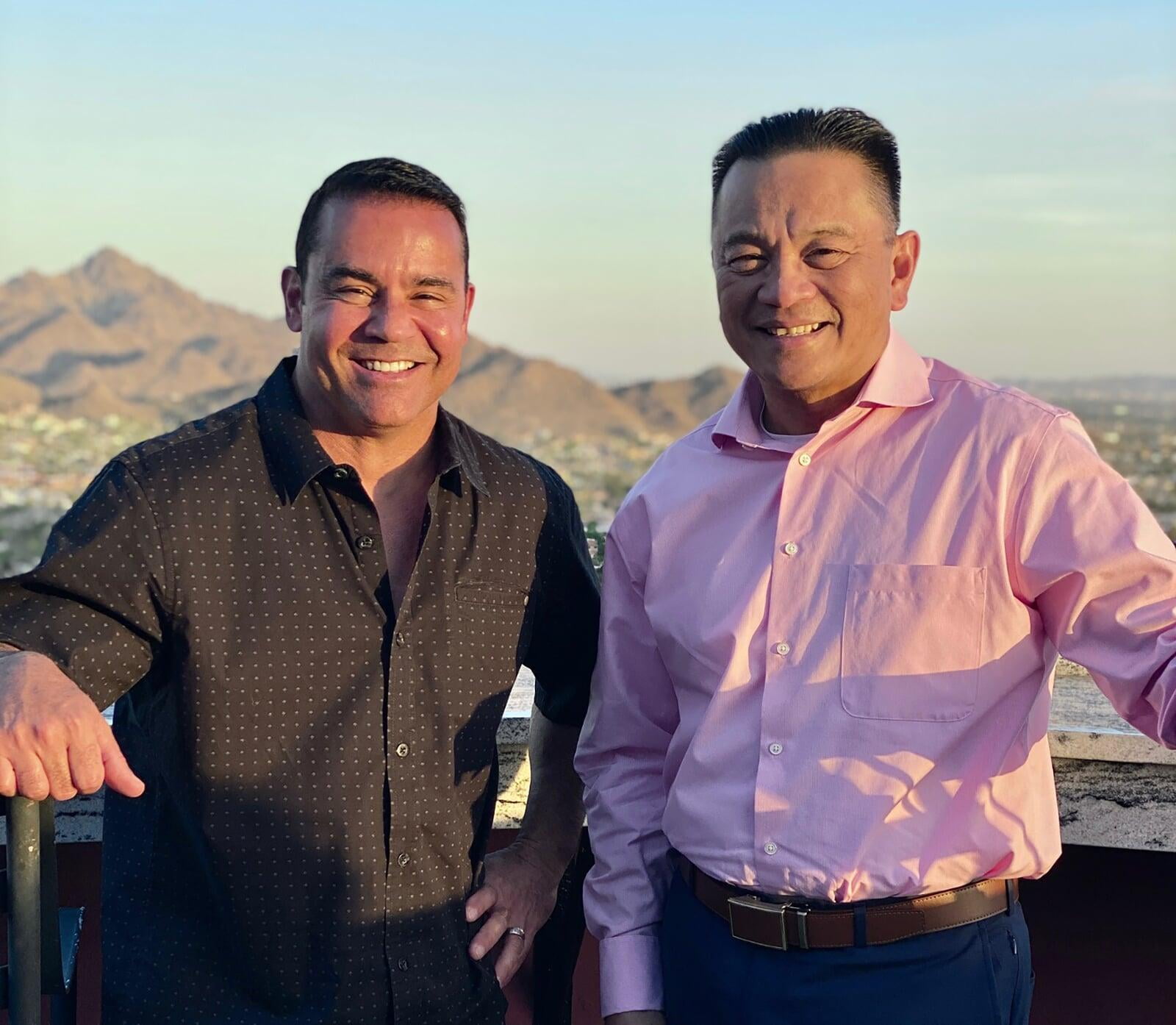 ANiGENT is an innovative company in the Midwest that is taking a fresh approach to fighting drug diversion in the U.S. Its solution will someday change how hospitals and medical centers approach medication theft. ANiGENT is a solution provider that has built one of the most comprehensive platforms for detecting drug diversion in hospital settings. It was co-founded by Charles D'Amato and V.C. Jun Fabella Jr., two executives with extensive experience in drug diversion detection.
D'Amato was a hospital pharmacist with several years of experience in tracking and investigating potential drug diversion events. He grew frustrated with traditional drug diversion prevention solutions that often took weeks or months to complete. Fabella, former CEO of analytical laboratory testing company DYNALABS, shared a similar frustration as the company continually saw a number of controlled drug samples altered or diluted.

1[IMAGE: ANiGENT co-founders Charles D'Amato
(left) and V.C. "Jun" Fabella, Jr. (right)]
ANiGENT's solution is a comprehensive platform capable of tracking and monitoring all users and all drugs in all locations. Identified as MAAP Analytics®, the platform utilizes artificial intelligence (AI) to produce intelligent analytics that help differentiate variances as drug diversion events or practice improvements in minutes, saving the facilities time and money.
ANiGENT has demonstrated that its platform can proactively tackle drug diversion and reduce inefficiencies using AI, altering how facilities approach drug diversion in the future. To learn more, go to ANiGENT.com.


---
[1] *Centers for Medicare and Medicaid Services. "National health expenditure data." (2012).
MOBIO Breakthrough
Join us for MOBIO's Breakthrough of the Month series, where we explore Missouri's new and sometimes hidden biotech industry.
This is a FREE presentation open to those in the life-science community.
Let's Talk Biotechnology!
The Center for Plant and Life Sciences, established in 2006, was developed in response to industry demands in the regional plant and life sciences industry. Drawing on the strength of relevant programming across the district, the center interfaces with business and industry to bring cutting-edge education and to provide workforce training in this growing industry.
During our time Elizabeth will discuss:
the Life Science Laboratory Assistants and Biotechnology Program
advantages of the Contract Research Group within the Center to the start-up community
Presented by:
Elizabeth Boedeker, District Director, Center for Plant and Life Sciences (CPLS), St. Louis Community College
Thursday, October 28, 10:00 - 10:45 am CDT via zoom