MISSOURI BIOTECHNOLOGY ASSOCIATION - WHAT WE DO
Missouri Biotechnology Association (MOBIO) is the only statewide membership group that speaks with one voice to advance and champion the life sciences in Jefferson City, across the state, and in Washington, D.C. MOBIO represents most extensive and broadest cross-section of life science organizations including businesses, higher education, medical research, start-ups, agri-science and related firms involved in research, development, and commercialization of the life sciences. MOBIO serves to connect, develop, and advance the state's bioscience community.
MOBIO members benefit from a strategic focus to support the enrichment and growth of the biosciences in Missouri through:
MOBIO connections make a difference, specializing in meaningful business-to-business engagements and bridging:
A network of diversified thought leaders
Business leaders with policymakers
Entrepreneurs with investors
Members to greater market potential
Members connect at regional, national, and international levels with science, education, and commercial networks to advance business and enrich the industry.
MOBIO is the catalyst, accelerating growth and leveraging high-value relationships for our vibrant life sciences community.
MOBIO advocates for Missouri's life sciences and technology sectors. Maintaining a sophisticated understanding of current dynamics, MOBIO serves as your trusted voice for bipartisan engagement and leadership within the Missouri State Capitol.
MOBIO forges meaningful relationships between public and private sector leaders to:

Defend companies large and small

Obtain and safeguard public investment

Secure state funding for Missouri's life science industry
The strength of MOBIO's collective voice consistently delivers a compelling message to advance pro-science, pro-business legislative policy.
MOBIO saves members real money, providing access to numerous partner organizations that offer significant discounts on relevant industry products and services.
R & D

Laboratory

Finance & Administration

Facilities & Operations

Communications & Data
All MOBIO members are entitled to preferred purchasing power. There is NO fee to participate.

MOBIO is proud to feature one of our members monthly. The Member Highlight is an opportunity to share information about your organization or learn about fellow members and their essential role in Missouri's life sciences community.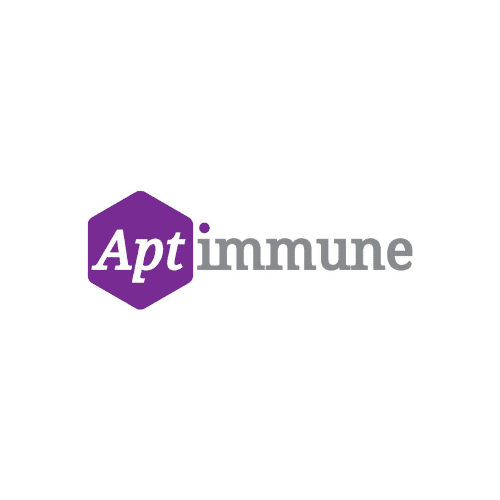 Aptimmune Biologics, Inc. was founded in 2010 by Dr. Federico Zuckermann, Professor of Veterinary Immunology at the University of Illinois at Urbana-Champaign (UIUC). The company received initial equity funding in 2014 and established operations at the Research Park at UIUC. In 2018, Aptimmune moved its headquarters to St. Louis' 39 North AgTech Research and Innovation District. Its facilities at BRDG Park include a BSL-2 compliant laboratory. The company raised $10.7 million in equity from 2014-2018. Major investors include Kemin Industries, Inc., Arsenal Capital Management, LLC, Aptimmune Angels, LLC, Cultivation Capital Life Sciences Fund II, LLC, The Yield Lab, LLC, and several swine veterinary practices. The company has a diverse and experienced leadership team who have worked for some of the largest global animal health companies and collectively bring over 100 years of proven accomplishments in vaccine research, development, and commercialization.
Aptimmune exclusively licensed the patented ZMAC® cell line technology from UIUC and developed and launched its' Barricade® Autogenous PRRSV & IAV-S vaccines in the spring of 2017. The vaccine platform is an intranasally-delivered nanoparticle-antigen-adjuvant complex containing inactivated virus from infected pigs and provides mucosal homologous and heterologous protection. Over 6 million doses of vaccine have been manufactured and used to generated over $3 million in revenue in its' first three years.
Pork is the number one animal protein consumed in the world. The recent spread of African Swine Fever (ASF) globally has reduced pig herd inventories and disrupted pork supply chains. This disease has depleted nearly half of China's swine herd in the last two years and has significantly spread to other Southeast Asian and Eastern European pork producing countries. The disease has not been found in North America, but it poses a significant biosecurity threat for North American pork producers. USA is the number two and Canada is the number three exporter of pork globally. In 2020, 29% of USA pork was exported at a value of $7.7 billion dollars. Since there currently is no efficacious ASF vaccine available, there is a desperate need to control the disease spread in infected countries and protect the pork supply chain of Western Europe and North America.
Aptimmune believes we can help solve the global ASF epidemic crisis using core components from our existing portfolio to develop an effective vaccine. Total potential revenue of a ZMAC-based ASF vaccine is approximately $15 billion over 15 years. Aptimmune have established agreements with both USDA and DHS to collaborate on ASF commercial vaccine development.
Until now, the lack of an established scalable cell line has prevented ASF commercial vaccine development. Herein lies an incredible business opportunity for Aptimmune to leverage its ZMAC Intellectual Property. A recent study (Emerging Microbes & Infections (2020) 9:1) showed ZMAC cell line as the best candidate to enable ASF vaccine development on a commercial scale. Aptimmune has licensed double gene-deleted mutant ASF viruses that have been demonstrated to be safe and efficacious and to propagate to commercial scale in ZMAC cells. Based on these results, Aptimmune is engaged in regionally specific ASF vaccine development programs that may allow the vaccine to reach the market by 2023.
Aptimmune is planning a new funding round to support the cost of its ASF vaccine development plans. Interested investors may contact Aptimmune's CEO, Dr. Heather Bessoff, for more details. www.aptimmune.com

MOBIO Breakthrough
Join us for MOBIO's Breakthrough of the Month series, where we explore Missouri's new and sometimes hidden biotech industry.
This is a FREE presentation open to those in the life-science community.
Join us as we learn about how BSA is decoding the future inside the research expansion at Children's Mercy. During this time we will discuss:
Transitional Medicine with a pediatric twist




Lab design for Flexibility and Collaboration




Research for All



Presenter:
Jacqueline (Jackie) M. Foy, RA, LEED AP
Principal
Erin Fogarty, NCIDQ, RID, LEED AP

Director of Interiors
Wednesday, June 23, 11:00 - 11:45 am, CDT via zoom