MISSOURI BIOTECHNOLOGY ASSOCIATION - WHAT WE DO
Missouri Biotechnology Association (MOBIO) is the only statewide membership group that speaks with one voice to advance and champion the life sciences in Jefferson City, across the state, and in Washington, D.C. MOBIO represents most extensive and broadest cross-section of life science organizations including businesses, higher education, medical research, start-ups, agri-science and related firms involved in research, development, and commercialization of the life sciences. MOBIO serves to connect, develop, and advance the state's bioscience community.
MOBIO members benefit from a strategic focus to support the enrichment and growth of the biosciences in Missouri through:
MOBIO connections make a difference, specializing in meaningful business-to-business engagements and bridging:
A network of diversified thought leaders
Business leaders with policymakers
Entrepreneurs with investors
Members to greater market potential
Members connect at regional, national, and international levels with science, education, and commercial networks to advance business and enrich the industry.
MOBIO is the catalyst, accelerating growth and leveraging high-value relationships for our vibrant life sciences community.
MOBIO advocates for Missouri's life sciences and technology sectors. Maintaining a sophisticated understanding of current dynamics, MOBIO serves as your trusted voice for bipartisan engagement and leadership within the Missouri State Capitol.
MOBIO forges meaningful relationships between public and private sector leaders to:

Defend companies large and small

Obtain and safeguard public investment

Secure state funding for Missouri's life science industry
The strength of MOBIO's collective voice consistently delivers a compelling message to advance pro-science, pro-business legislative policy.
MOBIO saves members real money, providing access to numerous partner organizations that offer significant discounts on relevant industry products and services.
R & D

Laboratory

Finance & Administration

Facilities & Operations

Communications & Data
All MOBIO members are entitled to preferred purchasing power. There is NO fee to participate.

MOBIO is proud to introduce Robert Casillas Ph.D. and Latham BioPharm Group. Robert is a nine-year member of MOBIO and serves as an Executive Committee Member on the MOBIO Board of Directors. His leadership in MOBIO continues to advance and champion the life sciences community. We encourage you to meet Robert and learn more about Latham BioPharm Group and how they can connect with you in Missouri.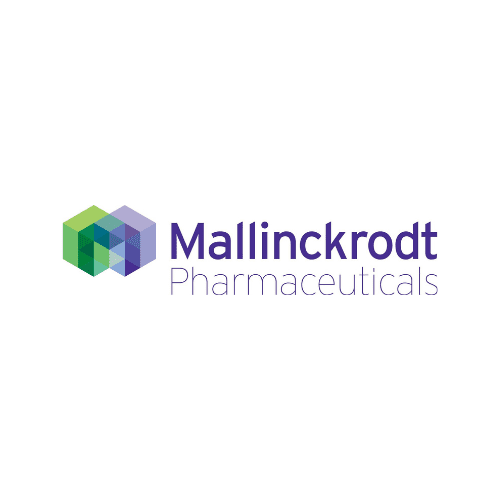 Founded in St. Louis, Missouri more the 150 years ago, Mallinckrodt's Specialty Generics business unit is the largest domestic producer of active pharmaceutical ingredients (APIs) and the only large-scale manufacturer in the United States capable of producing essential medicines, from starting material to finished dose. Our technical capabilities, combined with our commitment to quality and integrity, help ensure people have access to affordable prescription drugs they can trust.
As a manufacturing leader in the US generics industry, we are focused on meeting patients' needs today and advancing our growing portfolio of complex generic pharmaceuticals and active pharmaceutical ingredients to help treat a greater set of patient needs in the future.
Our strong ability to master and manage complexity is the key component in making high-quality products that provide value for patients. Through our unique, vertically integrated network, we control every step of product development – from active ingredient processing, through formulation, manufacturing and packaging. This process allows us to provide a reliable U.S. based source of supply, assure product quality, and remain competitive in the marketplace.
Mallinckrodt has built a worldwide reputation for high-quality products. Our robust new product pipeline leverages our competitive advantages and is expanding into other essential medicines and high-value products. The Specialty Generics organization possesses extensive technical ability, cutting-edge technologies and a highly trained workforce. We are continually investing in our processes, plants and people.
Strengthening Our Nation's Pharmaceutical Manufacturing Supply Chain
A large majority of the United States' essential medications, including leading antibiotics, antivirals and COVID-19 medicines, have no or only a single US-source for active pharmaceutical ingredients (APIs), which are the essential materials needed for medicines. The absence of large scale, domestic manufacturing of API and finished dosage medications puts our country's pharmaceutical supply and public health at risk.
Missouri is well poised to lead the national effort to strengthen domestic pharmaceutical manufacturing. Ranked in the Top 3 of API manufacturing states, Missouri is home to the largest API manufacturer in the country and an existing network of public-private sector partners with a strong history of collaboration.
Mallinckrodt strongly supports the bi-partisan effort by the US Congress and the Biden Administration to advance policy, legislation and appropriations to re-shore and strengthen the US pharmaceutical supply. Mallinckrodt is uniquely suited to help strengthen the US pharmaceutical supply chain with its five US-based cGMP manufacturing sites, commitment to innovative advanced manufacturing, and the capability to manufacture both API and finished dose medicines.
MOBIO Breakthrough
Join us for MOBIO's Breakthrough of the Month series, where we explore Missouri's new and sometimes hidden biotech industry.
This is a FREE presentation open to those in the life-science community.
During our time, Dr. Richards will discuss:
an overview of the field of brain science

an update for the MOBIO community on the far-ranging work in the neurosciences at Washington University.

details about an investment by the School of Medicine in a new research facility dedicated to the neurosciences that will keep Missouri at the forefront in the search for cures and treatments for Alzheimer's and other neurodegenerative diseases, addiction, and sleep disorders.

These breakthroughs will both advance fundamental understanding of the brain's circuitry, neurogenomics and neurogenetics, while also providing new economic opportunities for the region and state through innovation, entrepreneurship and commercialization.
Presented by:
Dr. Linda Richards, head of the Department of Neuroscience and the Edison Professor of Neuroscience at Washington University School of Medicine in St. Louis.
Tuesday, September 21, 3:00 - 3:45 pm CDT via zoom